Grays Electrics are experts when it comes to dimmer switches
Dimmer switches fitted to existing light fittings are an affordable way to control the level of light. They are commonly fitted to master bedrooms, kids bedrooms, lounge rooms, dining areas, alfresco areas and especially home theaters.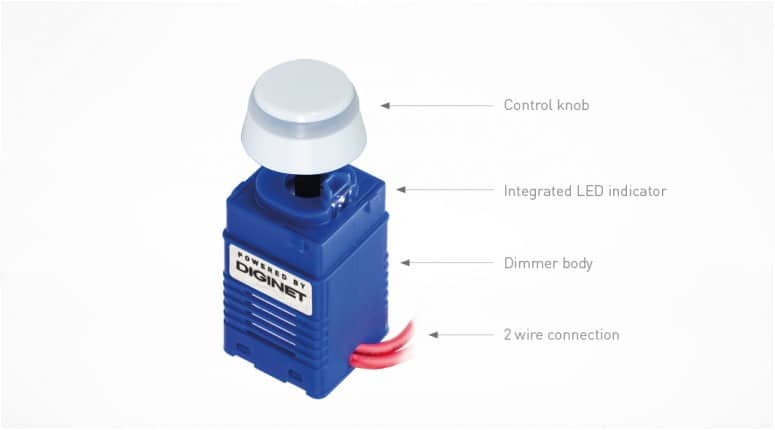 Grays Electrics electricians in Fremantle are able to install any number of dimmers you would like. If you have multiple light fittings in a room, we can even split them to individual switches with a dimmer switch for each light, giving you complete control. We offer free quotes and do not charge a call-out fee, if it's within regular working hours. We also offer a 24 hour emergency Fremantle and surrounding suburbs electrical service.
Grays Electrics offer:
We provide a 5-year in house warranty on materials, and a lifetime guarantee on our workmanship
Very competitive pricing and a friendly service
Grays Electrics install many different types of dimmer switches, depending on the load. We can offer a dimmer switch for led down lights, one for halogen loads, and one for inductive loads such as ceiling and exhaust fans. We even have dimmers with a built in night light for the kids hallways. They come in a range of attractive colours and styles. Push button programmable types are also available Please note that fluorescent loads (CFL lamps and globes) are non-dimmable.
Our Fremantle electricians only use quality Clipsal switchgear, and all of our cable is Australian made. This ensures the best quality possible, at a low price. We are happy to supply any dimmers you as the customer supply, although they must meet Australian standards. Poor quality dimmers can become a serious safety hazard and fire risk.
Dimmers have load ratings, often from 200-450 watts. Since the introduction of LED lighting, these load ratings are less important as you won't often overload them. We must be careful when installing dimmers in houses with halogen down lights though, as a standard down light can be as much as 50 watts, though are more commonly 35 watts. This means you can only safely have 8 halogen down lights to a high quality dimmer switch before it is overloaded.
The high quality dimmers we supply are soft starting, meaning it helps prolong the life of the light globes and lamps being dimmed. Dimmers help save electricity. Having your lights dimmed 50% won't save 50% of the power used, but it comes close. There is a slight loss in heat, but these are much more efficient than the older style dimmers.
As for the price of dimmer switches, budget between $100-140 per dimmer installed. The price varies quite a bit, so contact your friendly local electrician Grays Electrics for a free quote regarding your dimmer switch installation.