Grays Electrics have emergency electricians on call at all hours, every day of the week for all types of electrical wiring work. Have an electrician to your door from $198 during regular working hours (6am-6pm). We are available 24 hours a day, 7 days a week.
If your RCD (safety switch) is not staying up, please take every appliance plug out of the wall. Do not forget about your kitchen appliances, as these are commonly the cause! Faults in fixed wiring are infrequent. The cause for earth leakage is most likely caused by a faulty appliance. We have found kettles are a common cause. When the faulty appliance has been identified, do not use it again. Either consult a professional electrician to repair the appliance, or throw it in the bin and buy a replacement. In Australia, roughly 16% of electrocutions are due to electrical appliances.
If you have recently had heavy rain, and found your RCD or light circuit breaker is turning off, it's very likely there is water in your external light fittings or power outlets. Call a licensed electrical contractor such as Grays Electrics to investigate this fault immediately.
An affordable and friendly after hours emergency electrical service
We are open all hours, every day of the week, every week of the year!
Have a friendly electrician to your door, during working hours, from $132
Please do not hesitate to contact Grays Electrics for free phone advice regarding any electrical faults you may have in Fremantle or surrounding suburbs. We operate 24/7, and are happy to provide you with fault finding and on call after hours electricians, even on Sundays and at night.
For a reliable electrician at any time, day or night, call Grays Electrics.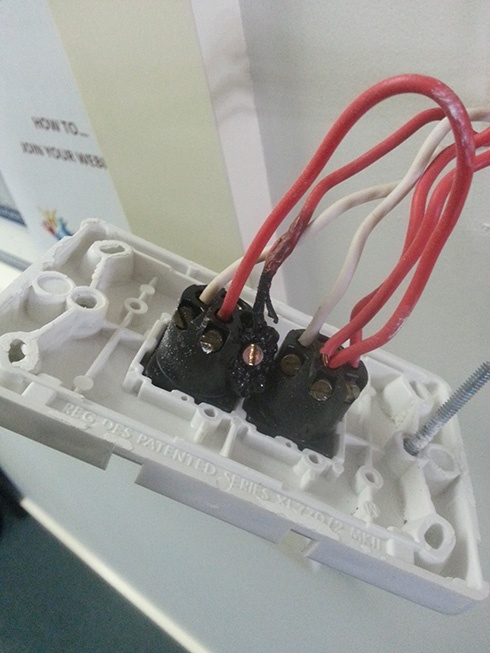 Please fill in the contact form. Our friendly team will respond to you right away.
When we arrive at your property, a licensed electrician will assess the fault. They will then provide you with an immediate solution. A detailed price can be provided beginning any of our work. Our electrical emergency services in Fremantle will get your property up and running again as soon as is possible.
Why choose Grays Electrics?
Grays Electrics guarantee satisfaction with all of their work and pricing. With our 24-hour electrical contracting services, you can rely on our punctuality, reliability, and courteousness. Our dedicated and qualified electricians promise to be tidy and respectful. They will be thorough in their repair and installation procedures at your premises.
Grays Electrics electricians deliver great results, and the ones you expect as a customer. We understand electrical emergencies don't always happen during the normal business hours. Because of this, we offer services before and after our usual business hours, and also on weekends. If you have an emergency electrical situation, please call Grays Electrics on 0448 013 303.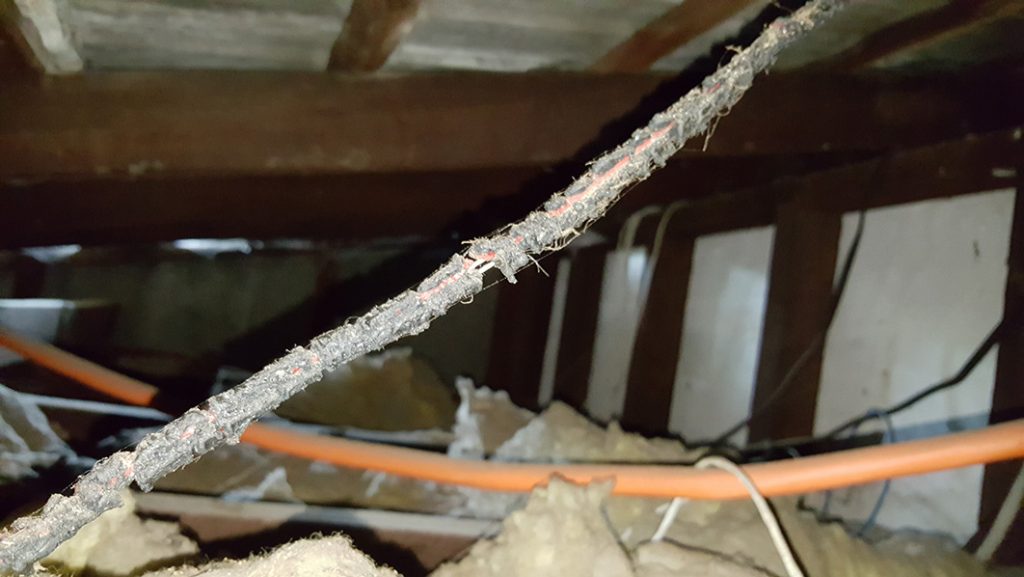 What are some of the circumstances where you should contact an electrician emmediately, as opposed to waiting until the morning?
A burning smell coming from anywhere in your electrical installation. If it involves the metering system, call us or Western Power faults and emergencies immediately
No power. Obviously, this is really inconvenient, and can lead to the produce in your fridge spoiling
Issues with your electrical switchboard
Sparks can be heard or seen coming from light fittings or electrical outlets and power points
If someone has received an electrical shock, call 000 without hesitation